As far as this redesign, I will hold out final judgement until I see the whole uniform (March 5), but as of right now, this is a major downgrade for me due to the following:
Logo too big on helmet
New flag looks like a kid drew it - the flag does not look ragged and weathered like the old one did.
The skull looks like it came from the Terminator movies
The new pewter color on the helmet is great in a lot of light, not so much in less light as it looks black - I have never been a fan of changing colors on helmets (and cars).
The chrome facemask is okay as it nearly matches the color of the helmet in the light.
The pirate ship secondary logo is an upgrade
The new wordmark is an upgrade
I just hope that chrome is not added to the uniforms themselves.
New Helmet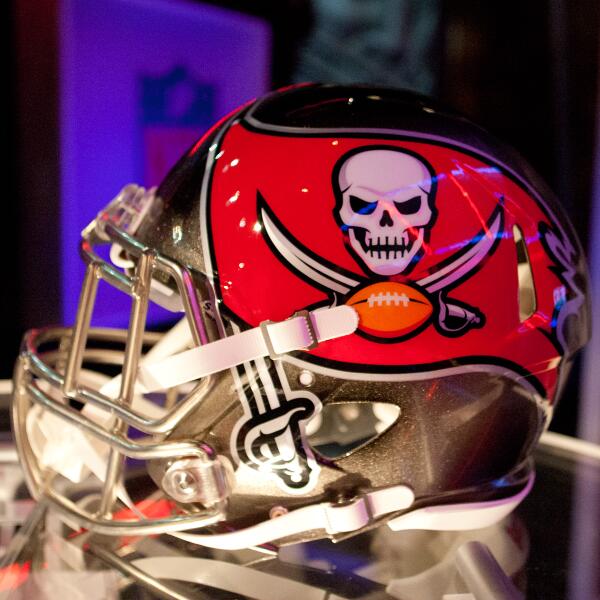 Old Helmet
From the Buccaneers Website: